I trained as an Accountant, an articled clerk for 5 years, then when qualified moved into the private sector initially as a Group Financial Controller then after 6 years as that as Finance Director for a PLC in Preston Lancashire.   I setup my own businesses in 2004 and had 12 happy years building these up, which is how allthebizz.com and indexplex.com came to be.
I sold the last of these businesses back in 2016 and after 2 years as a Group Finance Director I returned to the more entrepreneurial Portfolio FD roles.  I setup my own recruitment business and specialist provider of FD's called FD Capital Recruitment which is where I now work a few days per week.
It is a great combination for me, driving the sales of a business whilst being a Chartered Accountant and doing some SEO along the way to drive traffic and leads.  Hopefully these are the areas that I am best at, so it makes perfect sense that I am focussed onto a role that combines alll of these together.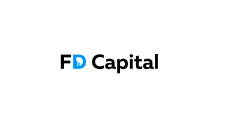 FD Capital are based in Great Portland Street London and we specialise in the recruitment of Finance Directors both Part-Time and Full Time to serve mostly London based businesses but nationally also.
Formed in 2018 FD Capital Recruitment was founded with the objective of becoming a leading provider of Part-Time Finance Directors, our idea being to bring the skills and experience that finance directors have gained in larger corporates and plc's and make them available to SME's on fractional time basis.   We have grown and grown and had our busiest year so far in 2020 with some of our team working six days per week.
About us
We operate across the London and south east and West Midlands areas, our ambition is to grow the business to a national operation.  Our team is made up of finance professional and experienced recruiters who between them have an extensive network of FD's and CEO with a strong database of companies we have connections within.
Our FD's are currently based in North London, South London, Crawley, Northampton, Birmingham and Telford, so we can provide coverage from South Cheshire down to Brighton on the South Coast.
London and the South of England
We have FD's and CFO's that cover the London and South East areasOur London FD's live in – Hampstead Village, Balham, Battersea and Wembley
The wider South East team are based in Croydon and Crawley.
Which means we can cover all areas within the M25 and the areas around Gatwick and down to Brighton.
We also have a network of experienced professionals to draw upon in other areas of the South East such as Maidstone Kent and Guildford in Surrey.
So if your business is based in London in the South East reach out to us today.
West Midlands and Shropshire

Our West Midlands team cover Shropshire and the areas around Birmingham.
Currently we have FD's in Telford, Wolverhampton and Central Birmingham giving us good coverage from South Cheshire, up to and around Knutsford across Birmingham and down to Droitwich.
If you are a business owner or CEO thinking of recruiting an FD or CFO, then reach out to us today for an initial chat.  We can offer a range of options for you:-
Part Time
Full Time
Interim
Specialists within areas such as Turnarounds or Ecommerce.
If you are and FD or CFO based in any of our coverage areas or indeed in the Manchester area we are interested to talk with you, as opportunities are always developing within our customer base.
Since 2021 we now have team members in Oxford, Leeds and Bristol, so we can now more fully support those and their surrounding areas.
Finance Director Recruitment
If you are looking for a Finance Director / FD or Chief Financial Officer / CFO for your business then reach out to me today.  I'll be delighted to help, or introduce you to one of team of professional recruiters who can then make the perfect introduction for you.